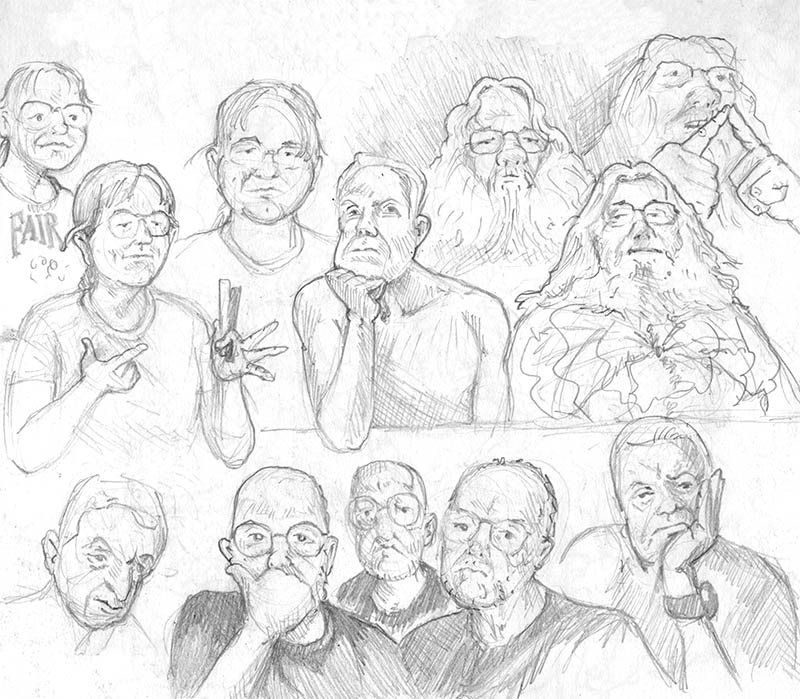 Friday, September 25, 7 – 9 pm
Zoom Meeting.
Free event.
A roundtable with hosts Iver Johnson (NY) & Sue Edwards (NC).
Topic: Organizational work needing to be done in these historic times. We are calling on any model coordinators (past or present), all models regardless of experience, each artist who draws the figure, and other people with interest in these topics.
Reasons for roundtables, discussion starters:
Assemble a forum where questions can be asked and answered by
people with different points of view
Collect and share information about all aspects of figure modeling
Introduce potential models to the profession in a non-threatening way
Encourage current models to recognize their value
Join in the discussion, get connected with peers, meet coordinators, models, and artists with interests in figure drawing, then mark your calendar for our next meeting on October 23.
Contact Sue Edwards to get the Zoom link for this meeting. Or sign up for our mailing list and receive information about all OFD events with Zoom links in your inbox.