Wednesdays, 7 – 10 pm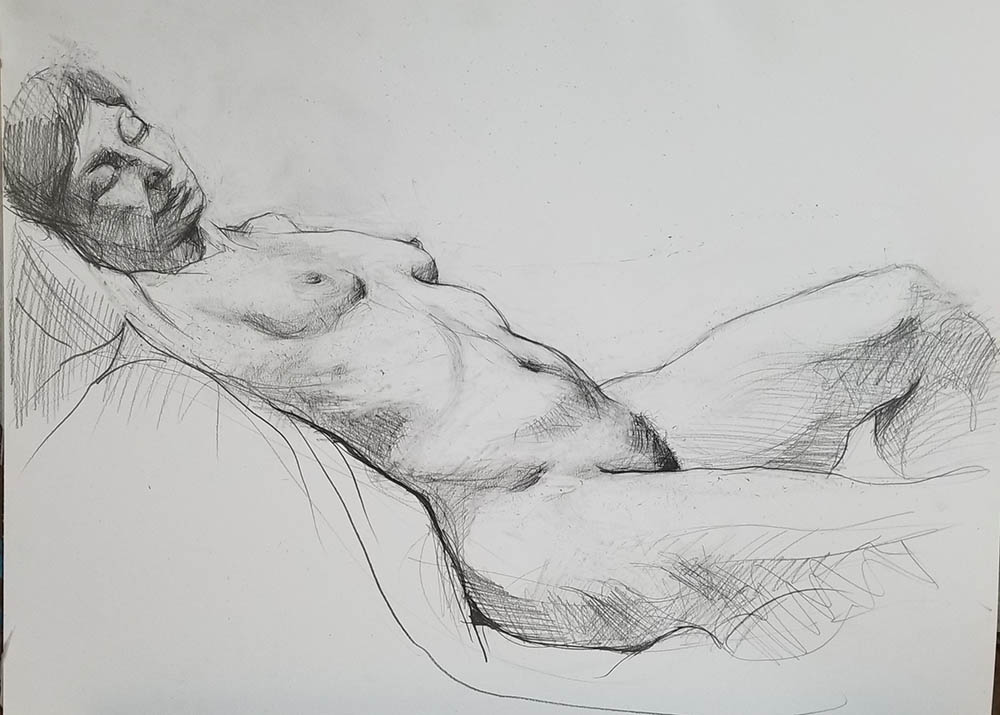 We have restarted our weekly Wednesday, 7 – 10 pm figure drawing sessions at the Westcott Community Center.
Our new price is $12 per session.
Please review our new COVID-19 protocols before registering or attending a session.
Register in advance using Picktime

We have the same schedule every Wednesday.
Reservations open 1 week before the session and close 24 hours before the session time.
Any unreserved spots will be available on a first come, first serve basis. We will post the number of available walk-in spots we have on this event page and Facebook page at least 5 hours before the session time.
You can pay in advance. If you don't have PayPal, pay when you arrive.