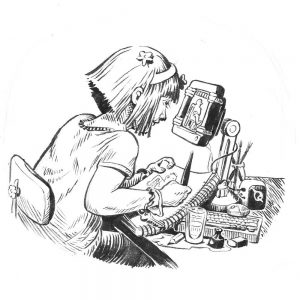 We are having a weekly Zoom drawing sessions, Wednesdays, 7 – 10 pm, with a clothed model, ending on April 28. We return to the WCC on May 5.
The cost is $10. If you can't use PayPal, contact us & we'll work out a different method.
Scott Hermmann is the host each week. Use the following link to join the meeting.
Join the Wednesday evening Zoom session.
Instructions:
Upon entering the Zoom meeting, please mute yourself (Alt-A on Windows, Command-Shift-A on Mac), & "pin" the model to your screen by
1. moving mouse over the model's video
2. clicking the blue button with 3 dots
3. selecting Pin Video.