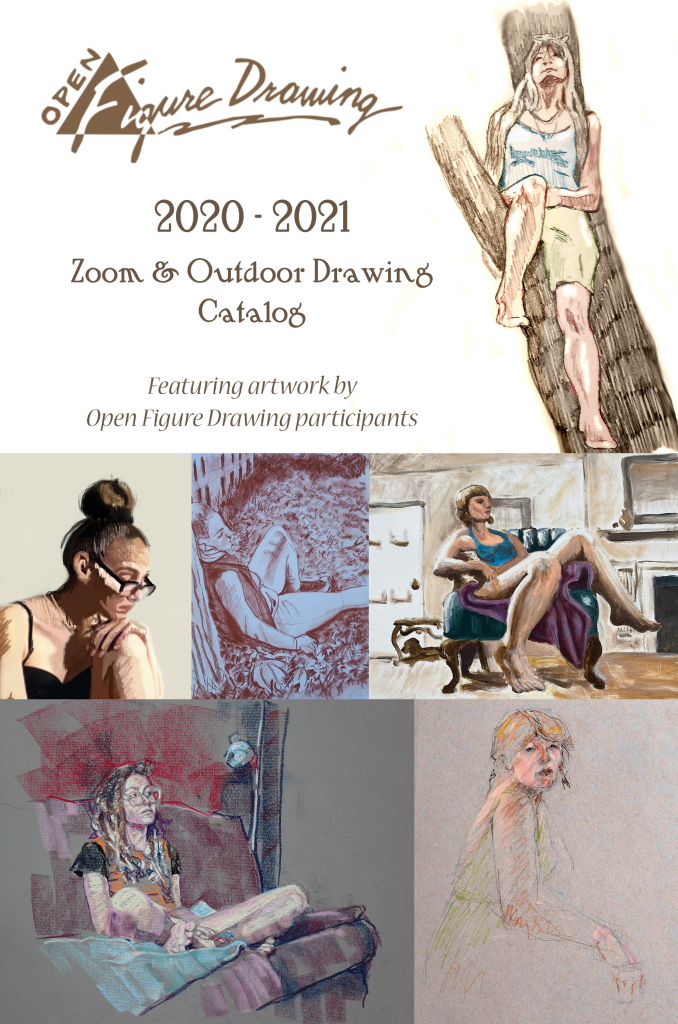 Our 2020 – 2021 Catalog of Zoom & Outdoor Drawing session artwork is now available on Blurb, available in economy & standard editions. A few of a slightly smaller version, with all the same content, are printed and available at the WCC during any of our drawing sessions.
Order on Blurb
Economy Edition
Price: $7.19 + $3.99 shipping*
Standard Edition
Price: $13.39 + $3.99 shipping*
Purchase preprinted edition during a drawing session
Price: $10
Each Blurb edition has the same content, 48 pages, 40 of artwork. The standard edition uses 70# paper, and the economy edition uses 50# paper. The preprinted edition has a few more pages and slightly smaller height and width.
* Shipping amounts are for economy shipping, which takes about 3 weeks.