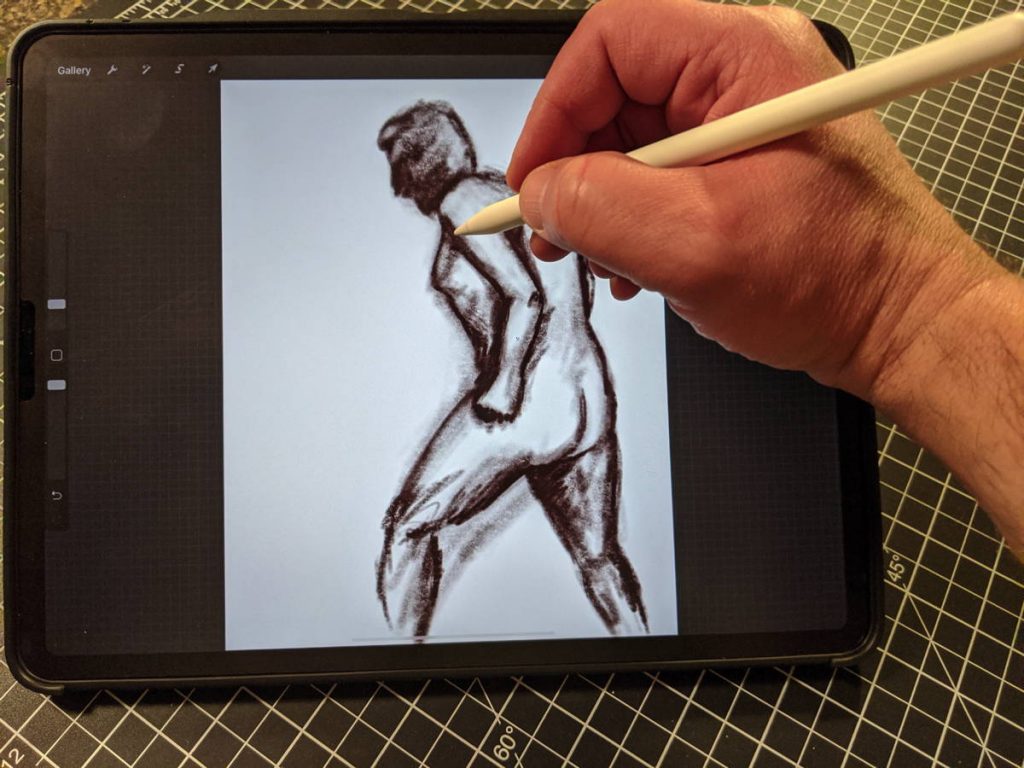 We have an 11″ iPad Pro and a 12.9″ iPad Pro with Procreate and a 16″ Wacom MobileStudio Pro with Photoshop, Clip Studio Paint, and Corel Painter available for your use at any WCC session at no additional cost. Just ask the host.
If you'd like some instruction, Tim Oliver-Grow can demo using Procreate on the iPad. Dan Shanahan can demo using PhotoShop on the MobileStudio Pro. Contact us to find out when Tim or Dan will be at Open Figure Drawing.
If you would like to use the MobileStudio pro during Len Nicholas's workhop, let us know by September 15.