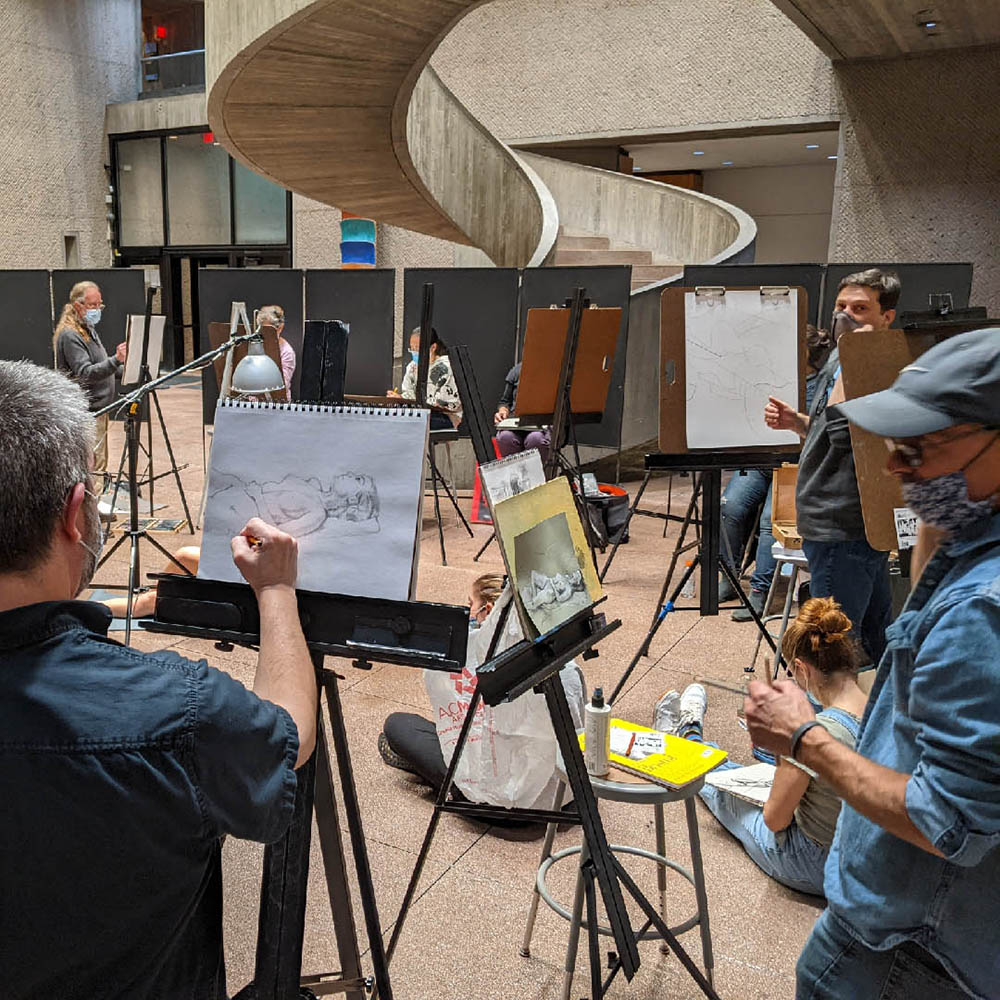 Thursday, December 14, 2023, 5:30 – 8 pm
Everson Museum, 401 Harrison Street, Syracuse, NY
Open Figure Drawing is traveling to the Everson Museum on Thursday, December 14, 5:30 – 8 pm, for a figure drawing event with a clothed model.
$10 museum entrance fee. Visit the Everson website for exceptions.
Previously, we have been able to schedule these Everson session's on Third Thursday's, when entrance to the museum is free. That is not the case for this session.
OFD and the Everson will be supplying easels, drawing boards, & chairs.
Please use dry, non-dust-creating materials, such as pens and pencil. Charcoal, pastels & paints, are not allowed inside the Everson.
We would like to thank Adam Carlin, the Everson Museum of Art Director of Learning & Engagement, for helping us organize this event.