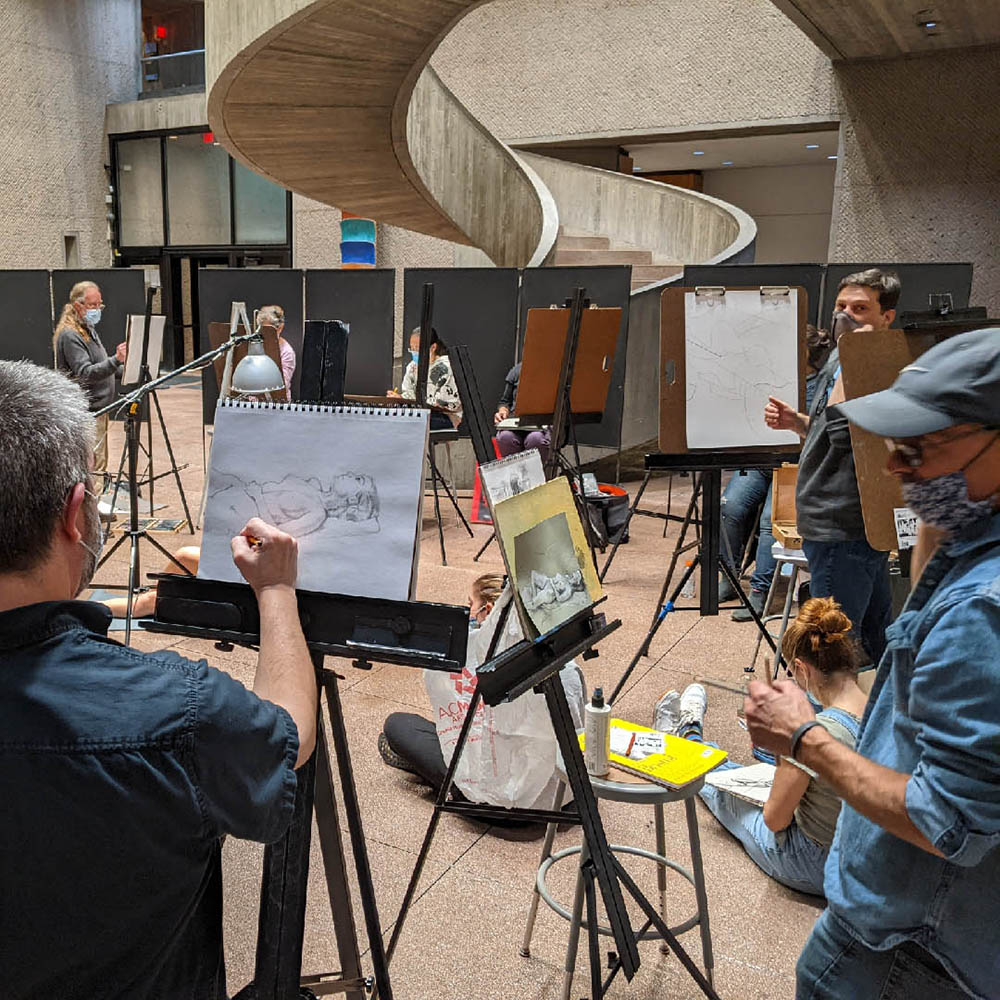 Thursday, May 19, 2022, 6 – 8 pm
Everson Museum, 401 Harrison Street, Syracuse, NY
Open Figure Drawing is traveling to the Everson Museum for a free Figure Drawing Session on Thursday, May 19, 6 – 8 pm.
Participation in the event is free of charge. OFD and the Everson will be supplying easels, a limited number of drawing boards, & chairs.
Please use dry, non-dust-creating materials, such as pens, pencil, & etc. Charcoal, pastels & paints, are not allowed inside the Everson.
Weather permitting, this session will be outside.
We would like to thank Adam Carlin, the Everson Museum of Art Director of Learning & Engagement, for helping us organize this event.