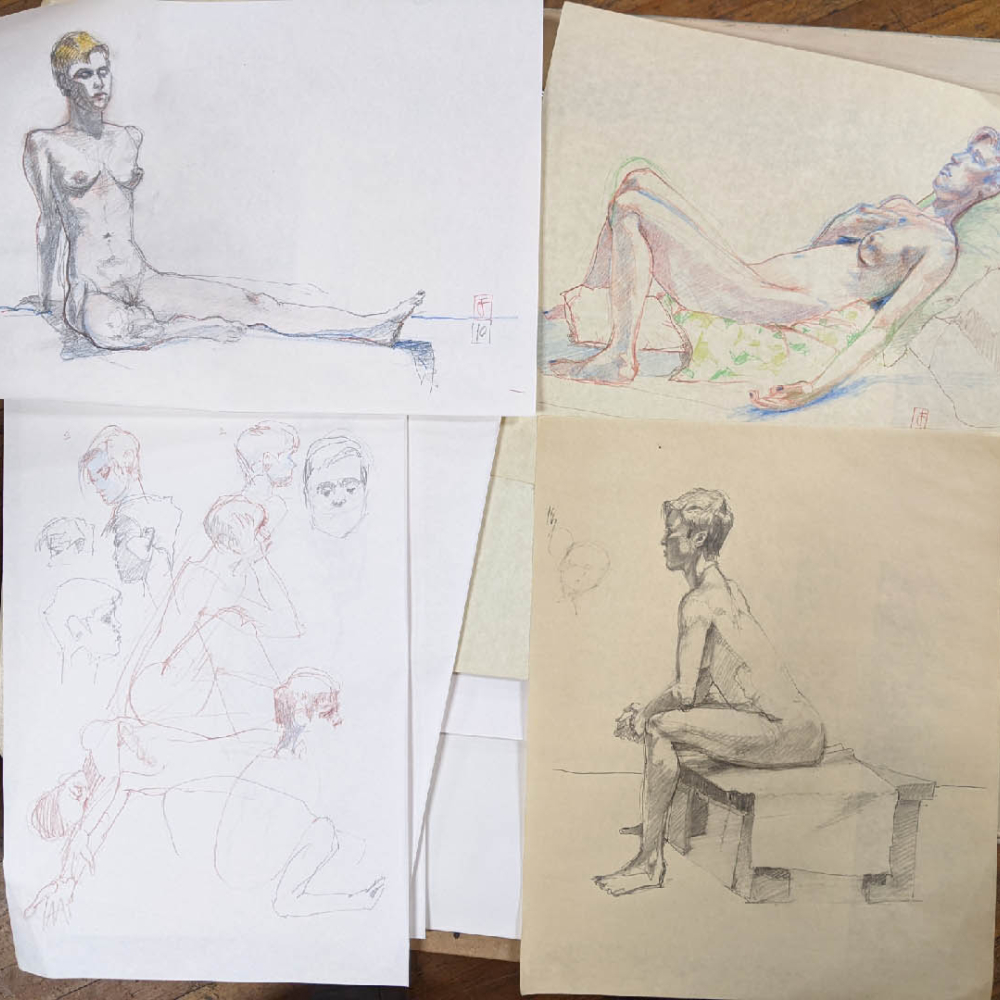 Every Wednesday, 7 – 10 pm
unless Christmas, Christmas Eve, New Year, or New Year's Eve is on a Wednesday.
Doors open at approximately 6:45. Sign in. Help set up and claim your spot. The model starts promptly at 7:00 pm. A reminder: take care not to block your neighbor's view.
Break time is 8-ish. We have approximately 20 minutes for announcements and socializing. We are not providing snacks while COVID restrictions are in place. Once restrictions are removed, we will again provide snacks.
Stay until closing… At 10:00 pm we begin cleaning and packing up. If everyone helps, we can finish by 10:15.
Come and go as you like. One fee covers whatever part of the night you attend. Work on whatever pleases you. This is a self-instructional group. Other educational opportunities are available. Please check our calendar or ask the host.
The schedule of poses on Wednesday nights is as follows:
five two minute gestures
five one minute gestures
and five 30 second gestures
one 10 minute pose
one 20 minute pose
a 20 minute break for the model
one 30 minute pose
and one 60 minute pose