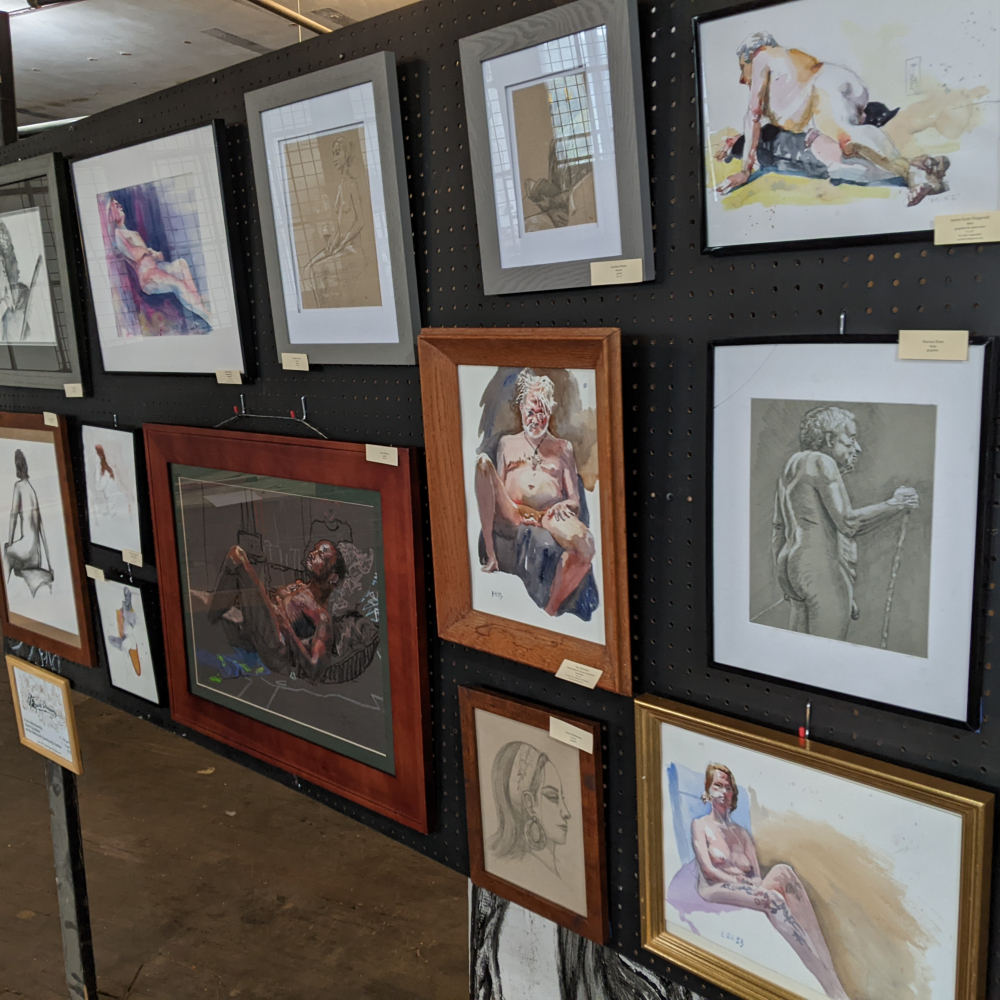 200 S Geddes St, Syracuse
Reception:
Saturday, June 10, 2023, 3 pm – 11 pm
OFD is happy to announce that our 2023 Group Show is now hanging at the Gear Factory. (event page is on Facebook).
Join us for the reception on June 10.
Gallery hours are Monday June 12 – Friday June 16, 6 – 9 pm.
Thank you to all who participated.
Rules:
Anyone who has come to a drawing session within the last year may submit artwork.
You can submit up to 3 pieces of artwork from any OFD session. In case we run out of space, you are guaranteed at least 1 work will be displayed.
How to Enter
Submit an entry form with your artwork.
Deliver artwork to the Westcott Community Center by Sunday, June 4, 1 – 3 pm, during the Long Pose Drawing session.
At the end of the show, please pick up your artwork from the Westcott Community Center, on Wednesday, June 21, during Figure Drawing, from 7 – 10 pm, or as soon as you can thereafter.
Artwork must have identification and contact information on the back. Include your name and phone number (or e-mail or street address). Optionally, include a title, media, and size information. We also suggest signing and dating your work.
All work must be framed & have a wire for hanging from a picture hook.
Work can be for sale, but does not have to be. Sales will be handled between the buyer and the individual artist.
Package your artwork carefully.
Be sure to mark all the packing materials with your name or initials. This helps us repackage it when we take the show down.