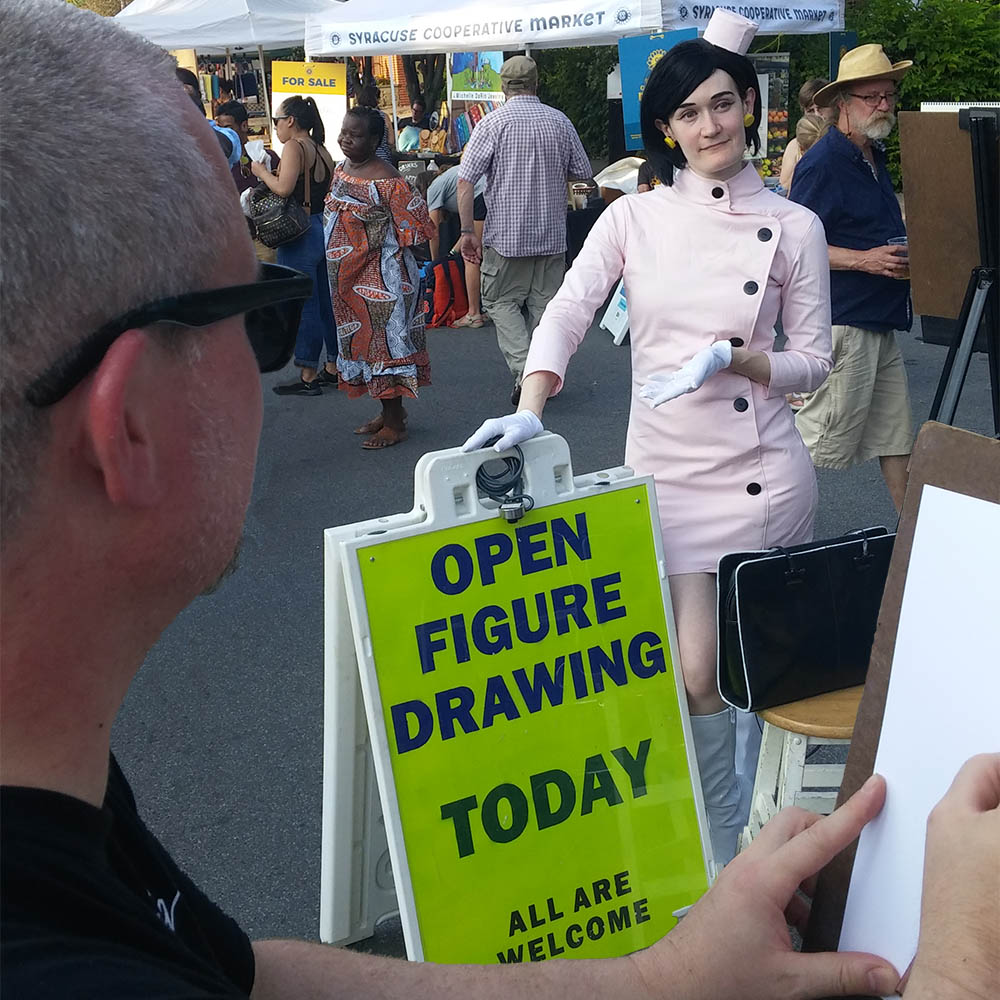 Corner of Westcott St. & Victoria Pl.
Sunday, September 26, 2021, 12:30 – 6:30 pm
Open Figure Drawing meets the public at the 29th annual Westcott Street Cultural Fair.
Join us for an afternoon of drawing! Or just come to the fair for the music, dancing, & lots of food and crafts.
We will be drawing from a variety of clothed models. Paper, drawing materials & a limited number of easels will be available.
We will have a sign-up sheet at Open Figure Drawing in September. Please sign up for a 1/2 hour slot (or longer!). You don't have to sign up to go and draw, but we would like to make sure that every time slot is filled so there is always someone drawing! This is a free event.
Help spread the word about Open Figure Drawing!