A Free Traveling Figure Drawing Event
---
Join Open Figure Drawing for 2 special figure drawing events at the Everson Museum of Art in 2020. The first is on Thursday March 19, from 6:00 – 8:00 pm, and the second is Thursday November 19 6:00 – 8:00 pm. 
The March 19 session has been cancelled due to the coronavirus.
Participation in the event is free of charge. OFD and the Everson will be supplying easels, a limited number of drawing boards, & chairs. Just Bring your favorite drawing materials, unless it's paint*.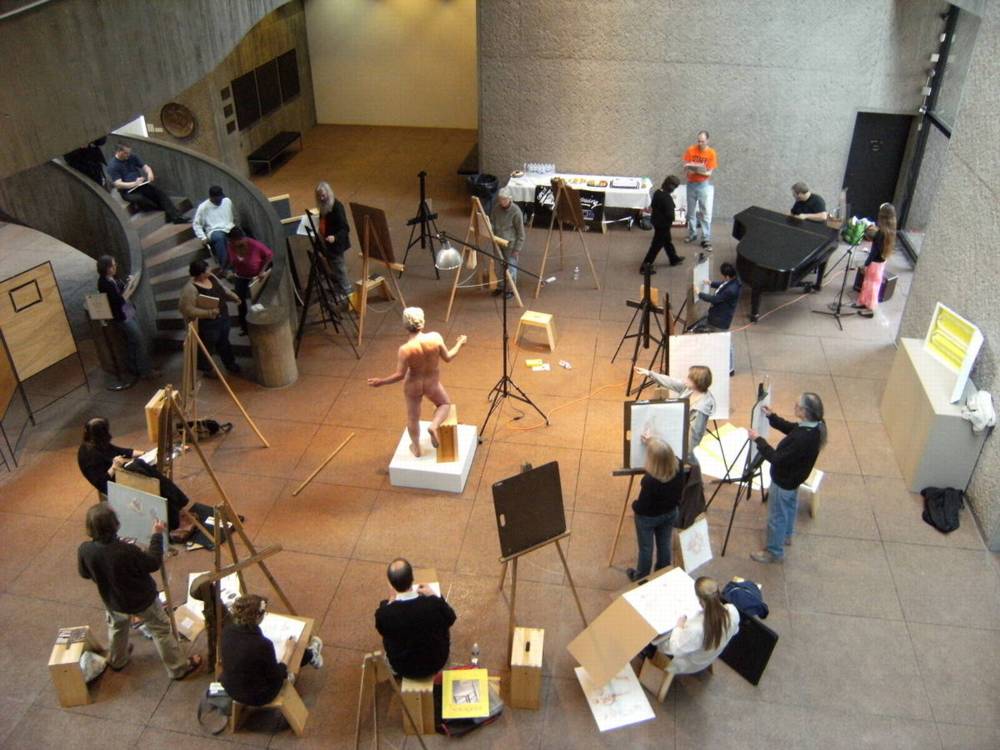 *Please use dry drawing, non-dust-creating materials, such as pens, pencil, & etc. Charcoal, pastels & paints, are not allowed.
We thank Kimberly Griffiths, the Everson Museum of Art Curator of Education and Public Programs, for helping us organize this event.
Open Figure Drawing holds special traveling drawing session like this session at the Everson Museum in order reach a larger audience. Tell your friends and family about Open Figure Drawing's ongoing celebration of drawing, every Wednesday night at the Westcott Communtiy Center, and during special events like this one!