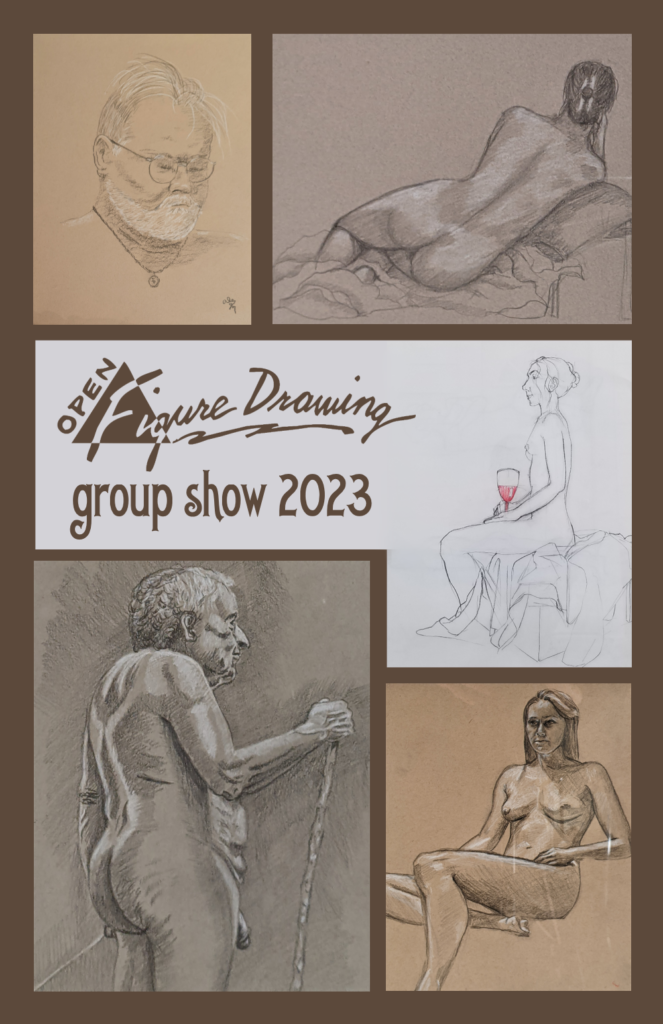 The Spring 2023 Group Show catalog is now available! It contains artwork from the 13 OFD participants who submitted art to this show.
$10 each. Buy one at your next visit to OFD.
Available at any Open Figure Drawing session at the Westcott Community Center.
Many other catalogs from previous OFD group shows are available too.